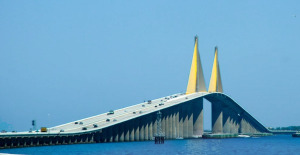 Our experiences as HIM management professionals (and customers) guides us in being a better service provider. We understand your needs, your budgetary restrictions and your day-to-day challenges. Our team is committed to providing all of our customers with quality, reliable services and excellent customer service.
Our Mission
To be your HIM Outsourcing Solutions Partner of choice by identifying and meeting the individual needs of your organization; providing efficient, reliable, cost effective solutions while maintaining the highest standards of security, accuracy, confidentiality and organization.
Our Quality Commitment
Quality, Integrity, Accuracy, Excellence
Charts In Time is committed to quality, integrity, accuracy and excellence in everything we do. Continuous process improvement insures we meet or exceed our clients' expectations.
Whether improving the service delivery process, providing education and training to our staff, or finding new tools to maximize efficiency, we are committed every step of the way.
Our Staff

Coders
At Charts In Time, we don't have a boot camp that churns out coders to meet that "warm body" need. We provide you with experienced, dedicated and knowledgeable coders that meet your specific coding demands. We are confident that you will recognize and appreciate the difference.
Our professional team of credentialed, seasoned coders will provide your organization with a vast pool of knowledge and experience:
US Based employees
Retention rate averages 5-8 years
Coding experience averages 12-15 years
Certification is RHIA, RHIT and/or CCS
Overall coding accuracy of 95% and above
Management
With over 60 combined years of experience in HIM Leadership and Healthcare Administration, our management staff understands the needs and challenges that directors, managers and supervisors face on a daily basis. We've been in your position and shared your experiences.
Our management team and interim director staff are a professional team of well educated, credentialed leaders:
Management experience averages 15 years
Small and Large department environment
Certification is RHIA or RHIT
---